House Details


5426 Dahlia Reserve Drive Kissimmee, FL 34758


$179,900

Bedrooms:
4-5
Bathrooms
2
Total Sq. Ft:
2,778
Property:
Single Family Home
Year Built:
2001
County:
Osceola County
Zip Code:
34758
More Info
Contact information:

Email:
Marcy Mackey
Telephone: (800)544-7646
Mobile: (407)414-4051
Email:
Pedro Ramos
Telephone: (800)544-7646
Mobile: (407)729-7999
Tools:
Mortgage Calculator
Search For Properties
Dahlia Reserve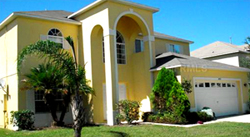 This beautiful, two story house is located in the quiet and prestige Crescent Lakes Community just a short distance from the city of Kissimmee. Crescent Lakes is divided into ten separate neighborhoods, this allows you to stay inside the comfort of a large community, as well as enjoy the benefits of privacy. One of the major attractions to the neighborhood is the two schools in the area, Poinciana High School and the Reedy Creek Elementary School. Poinciana High School is visible as soon as you leave the Crescent Lakes Entrance, and Reedy Creek High School is actually inside the community itself! This means that getting your kids to and from school is a short process, and there is always a piece of mind when your just minutes from the school incase you were needed.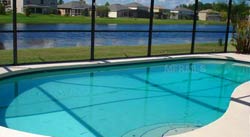 The ten separate neighborhoods inside Crescent Lakes are Crepe Myrtle Cove, Willow Bend, Allananda Grace, Calla Lily Cove, Aster Cove, Jasmine Point, Heatherstone, Laurel Run, Orchid Edge and where this beautiful house is located, the Dahlia Reserve. Inside Crescent Lakes you can find a series of parks, with a basketball court, tennis court, soccer field, baseball field, football field and more these parks offer a great outdoors opportunity for all ages! With a variety of playgrounds and swings to choose from and pavilions to accompany the beautiful Florida sunshine there is always something to do!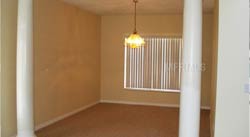 Most of the neighborhoods inside Crescent Lakes are situated around ponds or "lakes," however few houses have the opportunity to call the lake their backyard. This house's backdoor opens up to the beautiful crystal lake. The large screen porch that houses a fully functioning swimming pool at the back of the house has the best view of the water. Whether you enjoy fishing or just laying by the water you're sure to enjoy this house amenity few people in Central Florida have the pleasure to enjoy! During the Summer the heat in Florida gets almost unbearable, but with this great pool you can turn your day into fun and cool off in the refreshing water!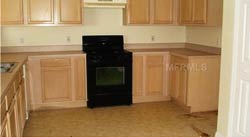 This incredible home is what every Florida Home Owner wishes he had. Its not every day you find such a great Orlando Vacation Home for Sale at this great price! With four full bedrooms or five if you're willing to give up the space this house can accommodate a family of nearly every size. The large living areas and the spacious two car garage are the perfect accent to this incredible home.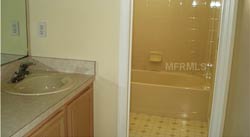 With a full size dining room that is decorated with pillars, a spacious kitchen and beautiful view of the lake every day in this house is a compliment to the beautiful sunshine state! This newly refurbished home is the perfect place to live if your looking for a home in the Central Florida area, just far enough to avoid all the hustle and bustle of tourism, and just close enough to enjoy all that the area offers!
Call Us Today!
(800)544-7646

Real Estate Contact Form