House Details


1836 Roper Road


$139,900

Bedrooms:
3
Bathrooms
2
Total Sq. Ft:
2,343
Property:
Single Family Home
Year Built:
2003
County:
Osceola County
Zip Code:
34771
More Info
Contact information:

Email:
Marcy Mackey
Telephone: (800)544-7646
Mobile: (407)414-4051
Email:
Pedro Ramos
Telephone: (800)544-7646
Mobile: (407)729-7999
Tools:
Mortgage Calculator
Search For Properties
1836 Roper Road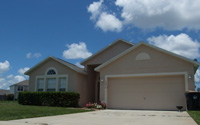 If you are looking for a home in a cozy small town that's not too far from anything you need then this is the perfect home for you. This beautiful 3 bedroom 2 bathroom home is only minutes away from Lake Nona which means while living in this house you have access to all of the things in Lake Nona meaning there are several doctors less than 10 miles down the road so you'll never have to go out of your way to make a regular stop at the doctor. Major banks are also a short drive away, you can take care of your banking business at Wachovia, Bank of America and SunTrust. There are also many fast food options available as well including Burger King, Taco Bell, McDonald's, Dunkin' Donuts and many more including the one of a kind A1 Pizzeria that is less than half a mile away. One major project which makes the deal so much sweeter is the Lake Nona Medical City which is soon to be completed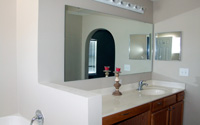 When staying at this home you can only expect the best education for your children, you are zoned for St. Cloud Schools which are among the top in the Central Florida area. For Elementary Schools your children will be at *school*, for middle school *school* and for High School your children will be attending Harmony High School which ranks among the highest of the schools in Osceola county so you already know that your children will have a great learning experience with the finest teachers in the county.

This part of St. Cloud is a fast growing area and as a matter of fact they are currently expanding, the Narcoossee Road Corridor is transforming the one lane road to 2 lanes so it would be a nice comfortable commute to anywhere you plan on going in the St. Cloud area as well as anywhere in the Orlando area because the widened road goes all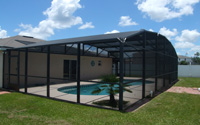 the way into Orlando! This widened roadway is a great example that the area is expanding rapidly so you want to snatch up this property before someone else does!

Whether you're looking for convenience and a nice easy living lifestyle or you're looking to be close to your job this is the perfect place for you because you get the best of both worlds. Purchasing this house is probably the best investment no matter what you are looking to do. So don't hesitate on purchasing this house because either way is a win!
Call Us Today!
(800)544-7646

Real Estate Contact Form