House Details


2480 Hybrid Drive


$129,000

Bedrooms:
4
Bathrooms
2
Total Sq. Ft:
2,343
Property:
Single Family Home
Year Built:
1999
County:
Osceola County
Zip Code:
34758-2277
More Info
Contact information:

Email:
Marcy Mackey
Telephone: (800)544-7646
Mobile: (407)414-4051
Email:
Pedro Ramos
Telephone: (800)544-7646
Mobile: (407)729-7999
Tools:
Mortgage Calculator
Search For Properties
Orchid Edge Division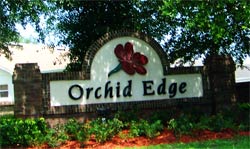 Crescent Lakes is a large community compromised of ten separate neighborhoods, each with nearly a hundred homes. The large community is divided into smaller areas to offer privacy, and most of the neighborhoods are situated around a lake. Crescent Lakes is a quiet and beautiful area, perfect for long walks and beautiful views. The name almost gives it all away; around this beautiful community you can find lakes and ponds around every corner. Inside the neighborhood is an Elementary school, so if you have kids this is the perfect solution. Don't worry about your kid's long walk home or being to far away from school if anything happens! Inside Crescent Lakes you are within walking distance of the school! Roughly three minutes down the road from Crescent Lakes is the Poinciana High School, giving you even more options as your kid's age.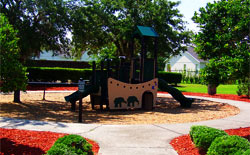 The ten separate neighborhoods inside Crescent Lakes are Calla Lily Cove, Allananda Grace, Willow Bend, Crepe Myrtle Cove, Dahlia Reserve, Aster Cove, Jasmine Point, Heatherstone, Laurel Run and Orchid Edge. This beautiful house is located in Orchid Edge, and its back yard opens up to the beautiful lake that the Orchid community surrounds. With a large pool inside a fully screened porch you can enjoy the great Florida outdoors all year round from the comfort of your back door. Right behind the pool is the beautiful view of the lake, something that will have you looking out the window again and again!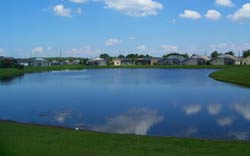 Located right next to the beautiful Orchid Edge is Oak Park, the main park for the entire Crescent Lakes! With a wide variety of activities to enjoy the park is frequently visited by the elementary school as well as the local inhabitants. Here you can find a full sized soccer field, a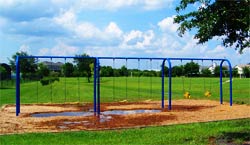 baseball field, and even a basketball court! The large pavilion at Oak Park offers a great place for family picnics and a great way to get out of the sun. There is a large playground as well as, covered by shady oak trees, and located right next to the playground is a set of swings for all ages! Oak Park is a great way to get outdoors and enjoy the Sunshine State in the comfort of Crescent Lakes!
Call Us Today!
(800)544-7646

Real Estate Contact Form