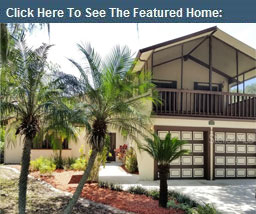 1830 King James Rd, Kissimmee, FL
List Price: $548,960!
The almost half acre of land has so much value... it's on a cul de sac, privacy on the right side and panoramic lake views. Stop dreaming. The home of your dreams is right here !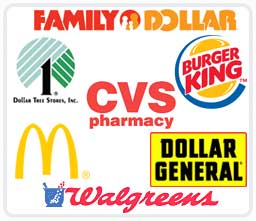 Triple Net Leases

Email:
Marcy Mackey
Telephone: (800)544-7646
Mobile: (407)414-4051
We provide sales and other services for Real Estate in the Central Florida area. Call us today or fill out a contact form and one of our Real Estate experts will assist you with any inquires. Real Estate Contact Form
Call Us Toll-Free: (800) 544-7646
Tools:
Mortgage Calculator
Search For Properties
Sponsored Links:
Home Inspections
Orlando Foreclosures
Florida Home Foreclosures
Home prices in Central Florida are stalled out and now is the time to buy! Whether you're buying a home to live in or just as an investment, homes are being foreclosed at a record pace and you get buy Orlando area houses at huge savings!
Central Florida Real Estate
We provide sales and other services for Real Estate in the Central Florida area. Call us today or fill out a contact form and one of our Real Estate experts will assist you with any inquires.
Welcome to Rockers Real Estate
Kissimmee, Florida is 20 minutes from all the major Central Florida Attractions and 1 hour away from beaches on both coasts. Kissimmee is the ideal city location for tourists, families, and businesses. Start your Kissimmee Real Estate Search with us!

Our internet presence grows stronger every day to reach more consumers. You can use our Kissimmee Real Estate Search tool to look for any properties listed anywhere. New Homes, Resale's, and investment properties are only several clicks away!

Real Estate in Kissimmee Florida is a fast growing market. Whether you're in search for a home as a primary residence or searching for investment properties, we will gladly assist you and answer any questions you may have.

If you are interested in purchasing a home in Orlando be sure to check our our Orlando Homes For Sale page contact one of our friendly associates.
Disney Vacation Homes
Central Florida Foreclosures
Bank Foreclosure Listings
Motivated Sellers
Homes for up to Half Price
We can help you get all the Details of Houses in Foreclosure in the neighborhood you want! New listings daily. And we'll help you search for the potential equity available in these properties to maximize your investment.

Buying a foreclosure means first-time home buyers or seasoned investors have a way to purchase their homes at incredible prices, sometimes saving as much as 30% to 50% on the price of their home. And by working with a local specialist, someone who lives here and is constantly in the neighborhoods, you can feel confident that Marcy will put you in just the right house. We have listings in the following hot markets:
Orlando Homes and Foreclosures
Kissimmee Homes
Saint Cloud Homes for Sale
Celebration Homes and Foreclosures
Davenport and Walt Disney World Area Homes For Sale
We also has new homes, re-sales, investment properties and more but it is vital that you work with a pro! Marcy is the best when it comes to finding you the perfect property. Sold properties below:
Fantastic Offers:

7904 Emperors Orchid Ct.
5 bedroom 3 bath with 2 master suites - Turn Key - Ready to go $337,220!

4886 Fells Cove, Kissimmee
Beautiful 5 bed 3 bath pool house located in desirable Fells Cove. This house is beautifully built with 3800 ft of space! This fantastic buy is listed at $259,900!
SOLD

618 Wisteria Lane, Kissimmee
What an opportunity! Celebration! Victorian Style home with white picket fence nestled on Wisteria Lane. This perfect vacation home is listed at $295,000!
SOLD

7753 Tosteth, Kissimmee
What an opportunity! A 3 bed and 3 bath pool Home in Windsor Hills with TWO master bedrooms and under $300K The best part: It is NOT a Reo or a Short Sale! $239,900
SOLD
Why Short Sales Are Bad:
Delayed Response Time - Patience is the keyword when dealing with short sales, once you put an offer it may take a while to get a response - during this waiting period it becomes harder and harder to keep track of your order and the waiting also slows you down from making other offers because you are not sure when one will go through or if it even will go through!
Price Change - Seeing that the price is subject to bank approval which is not always what the seller lists it for, there is no number that is set in stone.
Headache for Both Buyers and Sellers - The short sale process is a very long one, you must be a very patient, persistent person who can keep great records and not fear the risk of being denied by a bank.
Disney Vacation Home Information:
There are areas east and west of Disney that are zoned for (STR) short term rental, this means if you'd like, you have the ability to rent your house out to vacationers or mix and match stays as you choose:
Live there year round
Lease it out full time on an annual basis
Another popular option is to pick the times you'd like to vacation here, and rent it out to short term vacationers on the dates it's open. Should you choose this option, the highest demand areas are off of highway 192 in Kissimmee east and west of Disney.